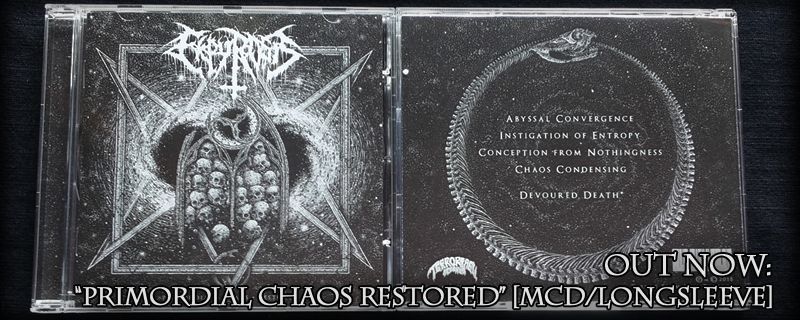 Ready to be shipped EKPYROSIS 'Primordial Chaos Restored' MCD.
Order your copy : https://goo.gl/XZJSNg
According to Ancient Greek, Ekpyrosis is a universal conflagration in which occur the destruction of the cosmos: such description perfectly suit the band's approach to Death Metal, namely threatening, spiteful and … well, conflagrating indeed. North Italy's Ekpyrosis returns with a new mcd after an year from their well-received debut album, releasing three new tracks, an instrumental interlude and a cover song. On this release, the band pursues to develop eerie melodies and gloomy atmosphere over a solid Death Metal layer, where Immolation and Incantation references are still present (a cover of the latter's "Devoured Death" is included here).
Track list:
1. Abyssal Convergence
2. Instigation Of Entropy
3. Conception From Nothingness
4. Chaos Condensing
5. Devoured Death (Incantation cover)