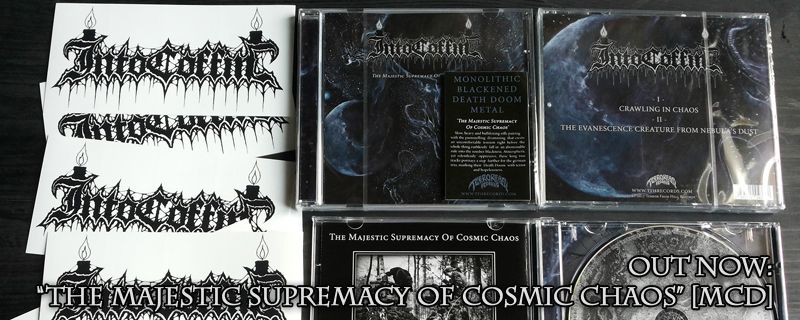 Ready to ship INTO COFFIN "The Masjestic Supremacy Of Cosmic Chaos" MCD/TSHIRT.
This new minialbum contains slow , heavy , bulldozing riffs pairing with the pummelling drumming that create an uncomfortable tension right before the whole thing ruthlessly fall in a adominable ride into the somber blackness. Atmospheric yet relentlessly oppressive, these long two songs portrays a step further for the German trio, marking their Doom Death with terror and hopelessness.
For fans of DISEMBOWELMENT, WINTER, and WITCHRIST.
Order your copy here.