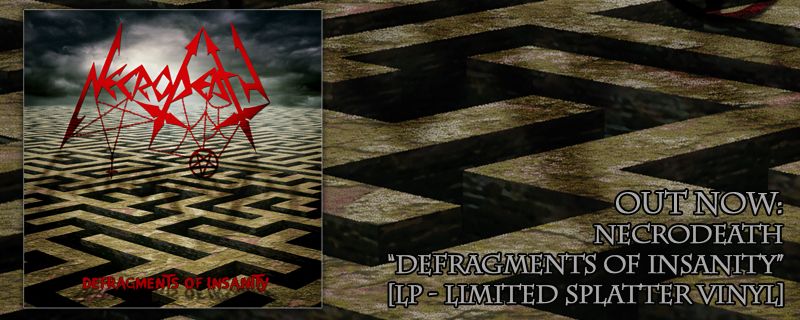 Ready to ship NECRODEATH "Defragments Of Insanity" LP (limited splatter vinyl).
After 30 years since the release of 'Fragments of Insanity', Necrodeath entered in studio to re-record the entire album.
Considered a cult classic for decades, 'Fragments Of Insanity' is the quintessential Thrash/Black Metal album, an album that influenced many bands over the years and has been praised by fans and artists alike. And this new version will give younger fans a chance to own a piece of history that was no longer easy to find.
Order your copy here.