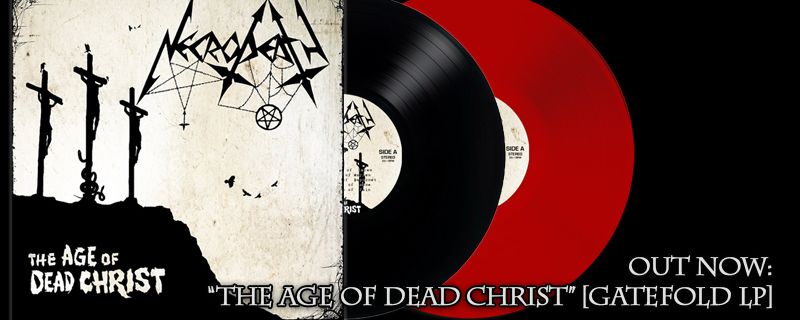 Ready to ship NECRODEATH "The Age Of Dead Christ" Gatefold LP (Black and limited Red vinyl).
33 years passed when Necrodeath started their path recording the cult demo 'The Shining Pentagram', 33 years as the age of dead christ.
With this new album, Necrodeath wanted to come back to their roots, resuming the old logo and some sounds from the past, thus creating a powerful and aggressive album .
'The Age Of Dead Christ' will contains 9 tracks , including 'The Return Of The Undead' (a new version of the classic 'The Undead' originally released in their debut album 'Into The Macabre') featuring A.C. Wild of Bulldozer as special guest on vocals.
Order your copy here.